Oak Meadow Federation
Bridstow Primary School and Brampton Abbotts Primary School are situated just over one mile apart and on opposite sides of the A40. Both are Voluntary Aided Church of England Schools and in 2016 they entered into a Soft Federation and a commitment to work together. Four years later this arrangement was formalised in the establishment of the Oak Meadow Federation.
One Governing Body has responsibility for both schools. Together the schools have:
a shared vision to ensure that educational excellence is maintained and developed as time moves on
a shared ambition to improve opportunities, provide best value, be sustainable, high performing, and at the centre of their communities, and
a shared belief in the importance of continually developing and retaining high quality staff in order to provide the very best education for our children.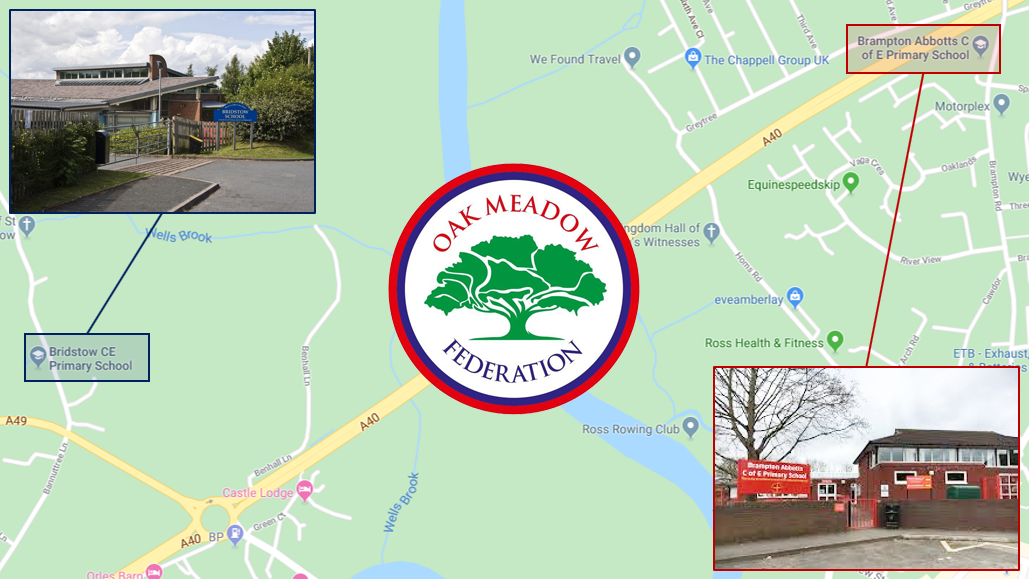 Brampton Abbotts CE Primary School Website: bramptonabbotts.org